Live Online Classes, Access to ALL Recorded Classes, Discounts on Services, Products, and Much More!
Tired of the same old exercises?
With the PREMIUM Membership you can join two LIVE Posture, Strength, and Mobility classes every week. Each class has a new sequence of exercises and goals to help Integrate better Posture, Strength, & Mobility in the Upper Body, Lower Body, or Full body. Each class has a unique percentage of Stability, Mobility, Strength and Restorative exercise sequences in it.
You can also watch the recording of each class on demand (Over 40 hours of Classes available at the time of this writing with 2 classes added each week). Plus receive 15% off on One-on-One Webcam or in person sessions with Isaac!
More PREMIUM Member perks coming soon such as products and Self Myofascial Release videos!
NOT Your Typical Exercises or philosophy!
What makes the Posture, Strength, and Mobility Classes included with the PREMIUM Membership so unique are the Guiding Principals of Isaac's 20+ years of knowledge treating Chronic Pain from spinal, hip, knee, ankle, foot, and shoulder issues to helping professional athletes stay in the game.
For example take the concept of the core. Most people are unaware of how damaging it can be for their bodies to overwork the core.
Another important concept is Patterned Movement!
When are the classes offered?
Live classes are every Tuesday and Thursday 8am PST starting Thursday March 26th. Recorded classes are ALWAYS available!
What video conference platform are you using?
We use Zoom. You can find more information about the software HERE
Are the classes recorded and available for later use?
Yes, ALL classes are available for you to watch if you missed the live class or want to repeat a favorite class. All recorded classes are available for you to view on your own time. OVER 40 HOURS of recorded classes available! Each class with its own unique sequences of exercises and goals for the Upper Body, Lower Body, Full Body, or Restorative!
How much does it cost?
$100 per month.
Will there be a chance to ask questions after the class?
Yes. Classes are 60 minutes. 50 minutes of exercises and 10 minutes of Q&A.
Who is teaching this class?
All Classes are taught by Isaac Osborne.
Can I do this class if I am in chronic pain?
This class is NOT for people in chronic pain! General aches and pains are fine but not severe chronic conditions. If you have questions about it please contact Isaac at 805-708-0243 or EMAIL to book a Initial Consultation (Webcam) to get out of pain first. You can also shop the available online courses that may address your issue HERE.
Get early access and discounts to upcoming workshops and events!
Coming soon! Isaac will be hosting Webinars and Online Workshops to help people improve Posture, Mobility, and Stability with special tools for Self Myofascial Release and Corrective Exercises. Become a PREMIUM Member and get early access and discounts on these Webinars and Online Workshops!
What do people have to say about the class?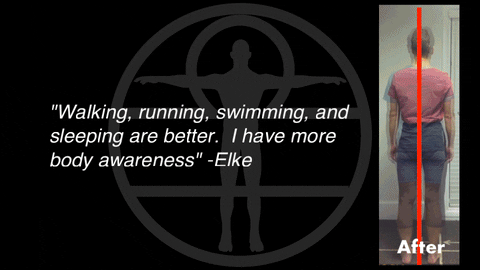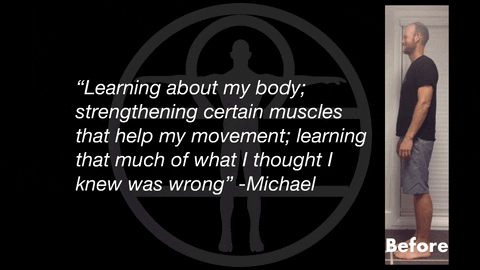 "Improved my posture, became more aware of my rib position, learned exercises that I can practice on my own" – Charles

"The results are seen quickly; exercises get easier and class moves at a good pace" -Betsy

"Isaac is patient, caring, fun, knowledgeable, and gives good instructions and expected results." -Kevin
"These posture classes with Isaac are a lifesaver for me right now. With all the time we are spending indoors these days, having these classes available anytime is really helping my body stay flexible and out of pain." -Dave A.
Categorised in: Uncategorized